From small beginnings Dargaville Museum has been developed into seven exhibition halls. These include Maori Taonga, Gumdiggers, Transport and Farming, Pioneers, Collections, Maritime – featuring local shipwrecks, and a music room holding Kevin Friedrich's world-renowned accordion collection.
THE PIONEER HALL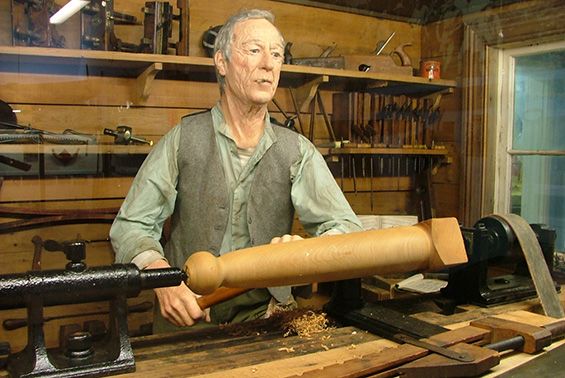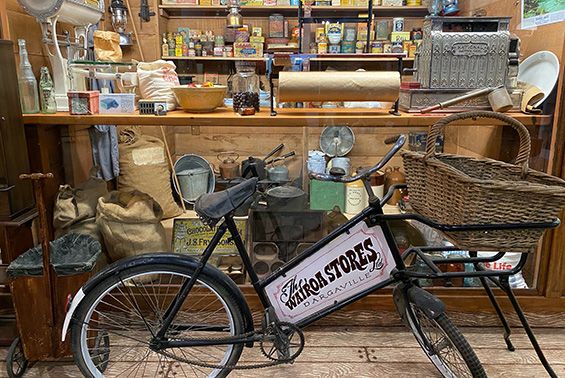 The Pioneer Hall has examples of the early timber milling industry and bush work and features rooms and local shops with life-like mannequins.
THE GUMDIGGERS HALL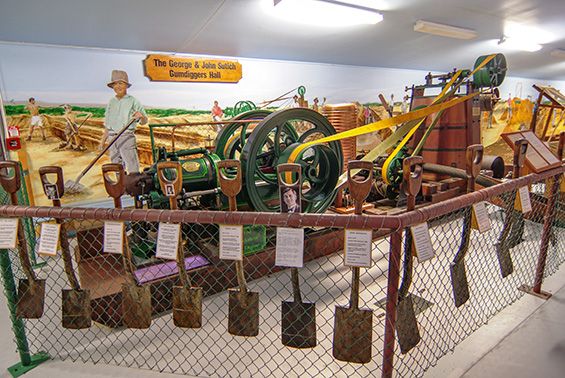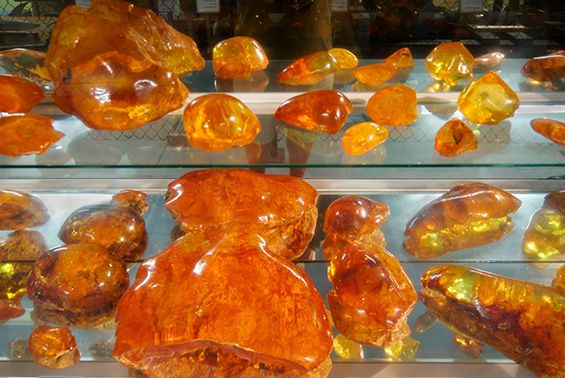 The Gumdiggers Hall focuses on the story of the gumdiggers, many who arrived early last century from Croatia to dig the kauri gum. Complete with gumdiggers huts – one a listed Heritage building – and an extensive collection of kauri gum, the main attraction is the large fully restored Blackstone engine that drove the gum-washing plant.
COLLECTIONS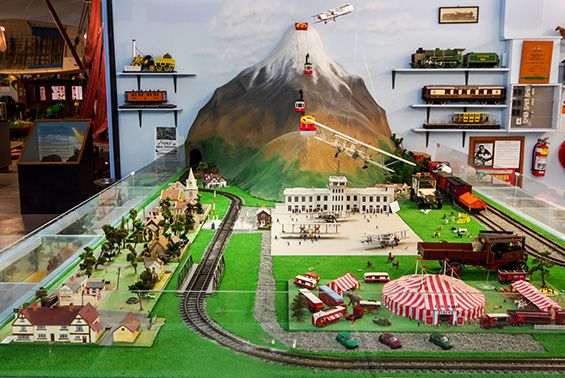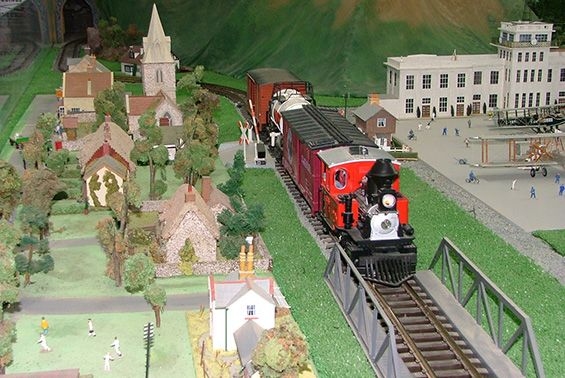 Throughout the Museum you will discover many examples of the very human habit of collection-building: from household items, to tools and models. Centrestage is the working model railway, miniature village and transport models.
TRANSPORT AND FARMING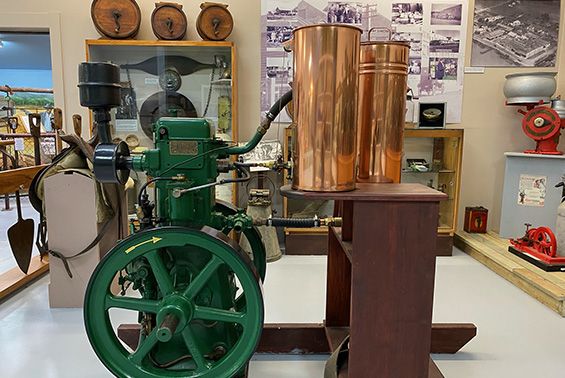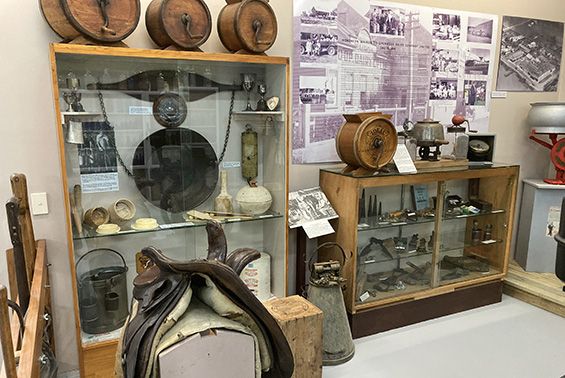 Transport and farming displays are featured and include stories of the important harbour and river transport, and boat-building industries. The story of the boat-building family that built whalers for Shackelton's Antarctic Expedition can be found here.
THE MARITIME HALL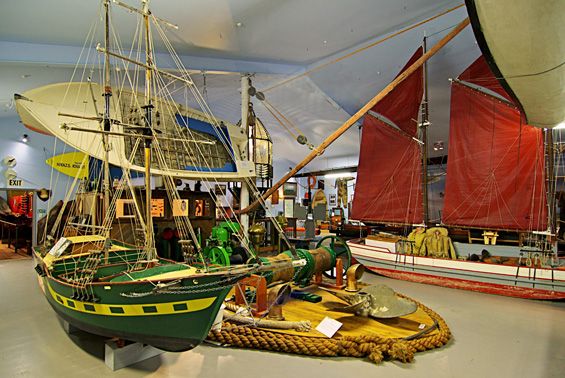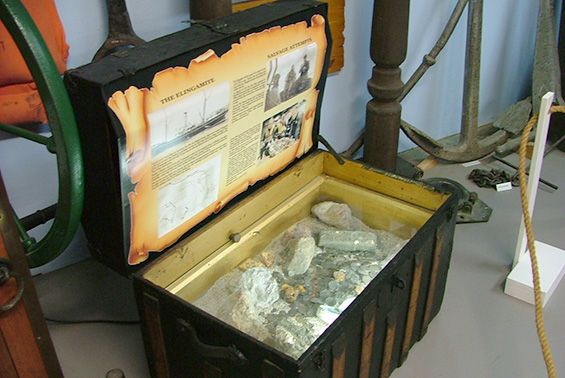 The Maritime Hall in Dargaville Museum holds one of the finest maritime collections in New Zealand. It was inevitable that the notorious Kaipara Bar would be the site of many shipwrecks as Dargaville was one of New Zealand's busiest ports for sailing ships at that time. Local intrepid divers and friends salvaged many wrecks over the years and these are displayed here.
THE MUSIC ROOM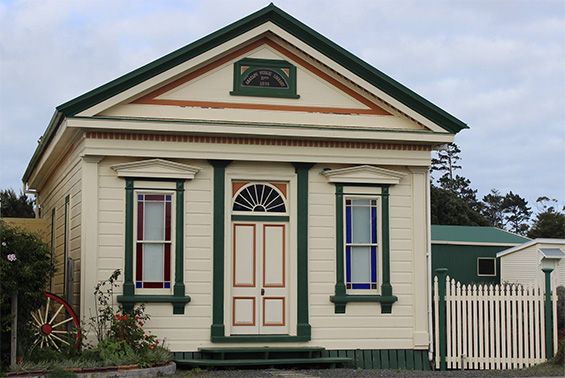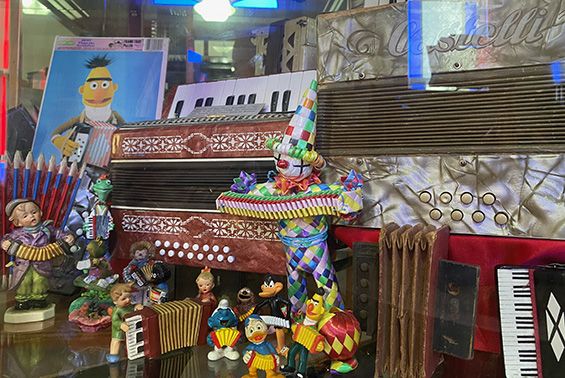 The musical heritage of the district is featured in the restored Aratapu Library built in 1874 and moved to the Museum site in 2007. The Kevin Friedrich collection of over 200 piano accordions is the main attraction of this room along with early musical instruments.
THE MĀORI HALL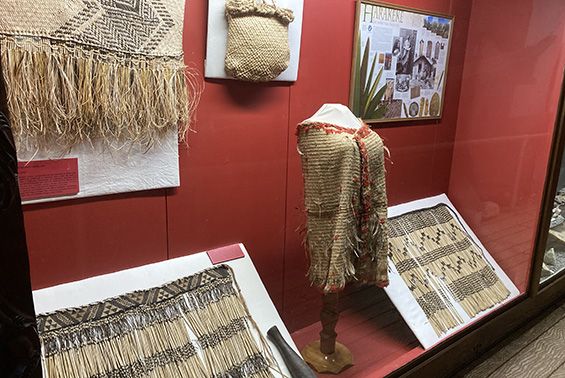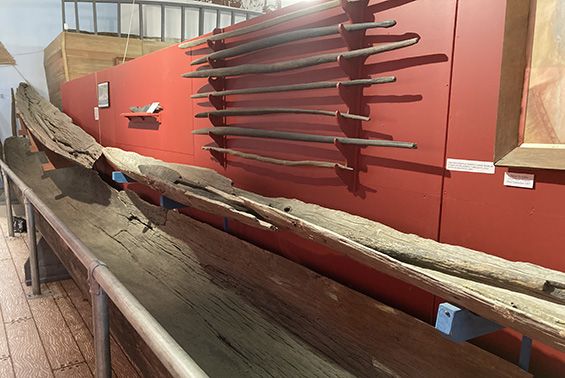 Showcased in the hall is a 16 metre waka (canoe) hull that was uncovered from the sands on the Pouto peninsula about 1900. It is possibly pre-European and constructed with traditional canoe making skills using fire and stone tools. The great expertise of the master craftsmen can be seen in the shaping and delicate adze strokes.